New Litters Coming !
Call (281) 812-2287 Today!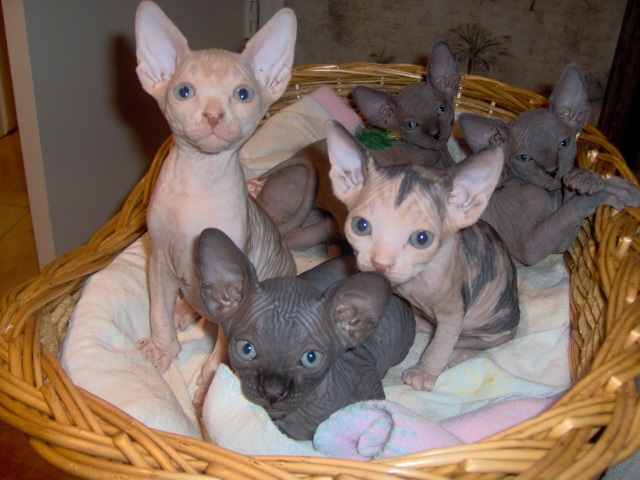 WE HAVE NEW LITTERS OF KITTENS!   Isabella, a Red and Ming Mei, a Seal Point have their babies.   Dad to all of these is Tito Jackskin, a beautiful Seal Lynks Point.   These babies are just beautiful and full of energy! They will be ready to go to their new homes over the next few weeks.. Deposits are being taken to hold that special one. Individual pictures can be sent upon request.
Website updated 7/20/2017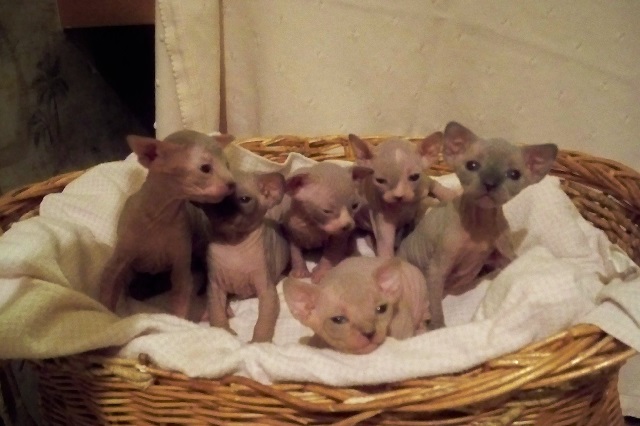 On June 8th Ming Mei had three beautiful little female seal points.  These babies are VERY bald and beautiful sphynx kittens! Deposits are being accepted and individual pictures can be sent upon request. As usual, all Buffbabies kittens are kept until they are 16 weeks old, have all vaccinations, spay/neuter, and micro chip before leaving for their new home.  Babies are currently ready to go to new homes. Call or us now we would love to answer any questions you have!
Website updated 7/20/2017